Who says celebs can't be best friends?
Many people believe that 2 people in power, especially in the same industry, cannot be friends because they'll always find themselves competing with each other.
In fact, this sentiment is felt even by people inside the entertainment industry. Tonto Dikeh in an interview famously said she can't be friends with any actresses. In her own words, Tonto said:
We are all fighting for the same thing. We are all killing ourselves. It's a cycle. We share the same men, the same clothes, the same movies, the same things. So, it's a cycle. Why would you want to be friends with someone who wants your life!
Well Ms Tonto, today I'm here to share a list with you of people who've gone ahead to be friends. Some of these are men and men, some of these are men and women, and some of these are yes, believe it or not Ms Tonto, women and women. Best friends! I know, unbelievable.
So, without further ado, let's jump right into our list and explore 12 celebrities who also happen to be best friends.
1. Uche Jombo and Desmond Elliott.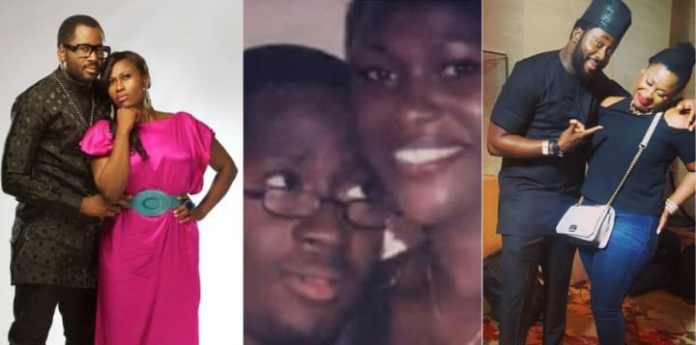 Uche Jombo and Desmond Elliott have been good friends for over 20 years now. On Desmond's birthday last year, Uche posted a throwback picture of the pair from years ago along with a poignant message to the actor that sums up their friendship after all these years, up until this point.
She wrote:
BDAY??????????
My brother my luv…from wayyyyyyyyyyy back when…. Nollywood actors had each others back (Another plus for being here 20years as a WORKING ACTOR ? I can say what I want and not give a F**k)
This picture is over 15years..(even fitters couldn't brighten it?) he was a useless guy in this film??‍♀️ plus 'them' no pay us after all the suffer ….??‍♀️that theophilus guy and his people ??‍♀️wey the guy dey now self?) Back to the post?
Sometimes I go months without hello….the same as Des…(our hustle is REAL)
I have nothing but
Love? for my Nollywood bestie and wish him the very best in ALL things 'Desmond Elliot' so I'm going to take a moment today as it's your birthday Desimbong to thank God for YOUR life,
I pray he grant you your heart desires and continue to be present in your life.
My household and I celebrate you boo
happy birthday @desmondelliot
P.S thank you vicky? for putting up with his shit
You are the real MVP as you already know ?
Wow! Over 20 years. Incredible.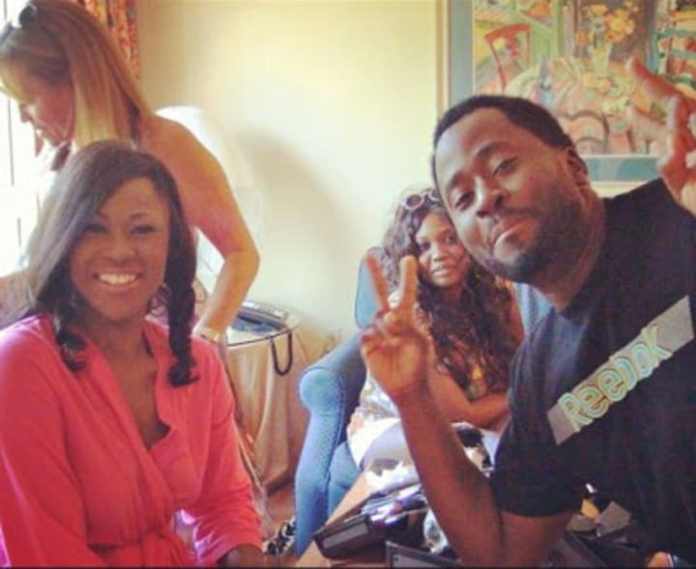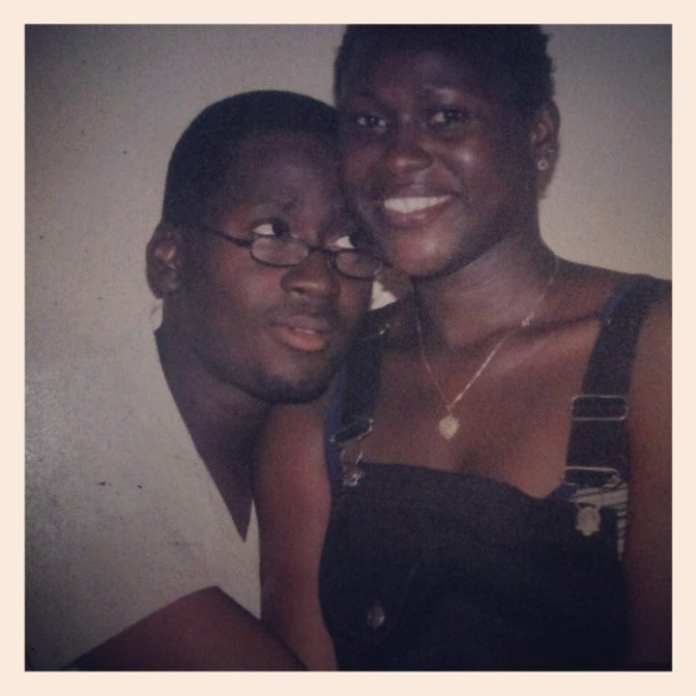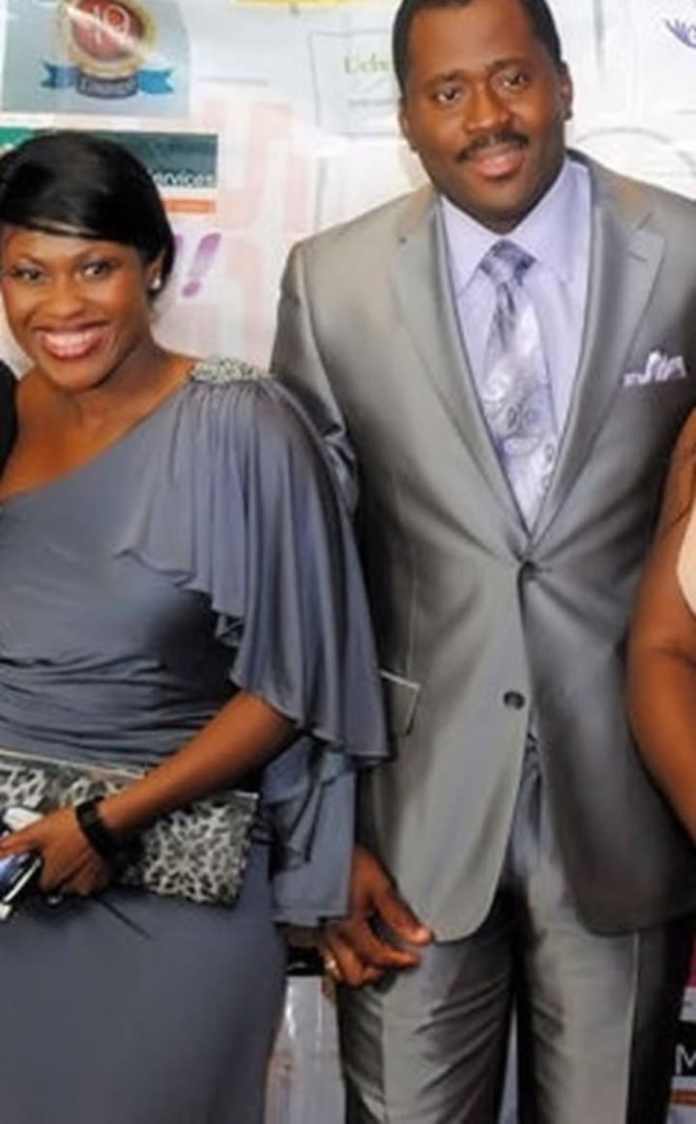 2. Adesua Etomi and Linda Ejiofor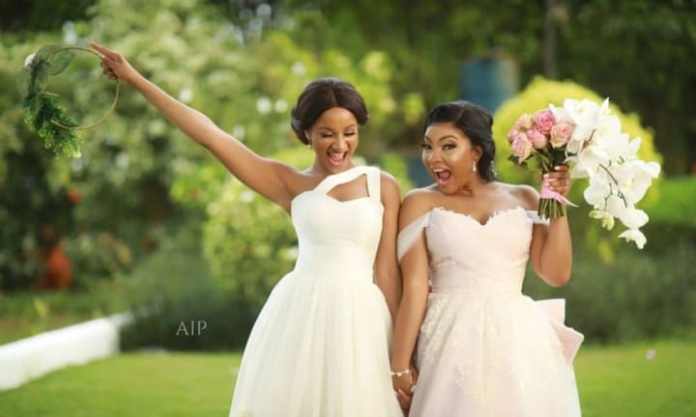 Adesua and Linda are more than best friends at this point, they're practically sisters. In fact, at Adesua's wedding, Linda was there as a bridesmaid, and likewise at Linda's wedding, Adesua was one of the bridesmaids.
On Linda's birthday, Adesua took to Instagram to write about their friendship saying:
It's my sister's birthday ????? @ihuomalindaejiofor
KAI! We have been through soooo much together Ihuoma, so much.
My friend, my sister, my prayer partner.
I'm so grateful for you. I'm so happy that we get to witness God's goodness change our lives.
I have watched you change, grow, morph into the amazing woman that you are today and I can't wait to meet the woman you'll be in years to come.
I love you totally, completely and unconditionally. This is what I hold on to when YOU PISS ME OFF?????
Thank you for singing off tune and blocking my ears all these years. I really appreciate it???
Isn't it wonderful to know that our children will be friends? (They don't even have a choice) ??????? God bless you, keep you, cause his face to shine upon you. May he bless the work of your hands. May all things work in your favour in accordance with his will. May nations rise and call you blessed. May men go out of their way to favour you. May the blessings of Abraham , Isaac and Jacob follow you all the days of your life. Your life is hidden in Christ and will not be cut short. Your children shall surround your table. You shall see your children's children. In Jesus name. Amen
Have an amazing day my darling. You deserve every good thing and so much more.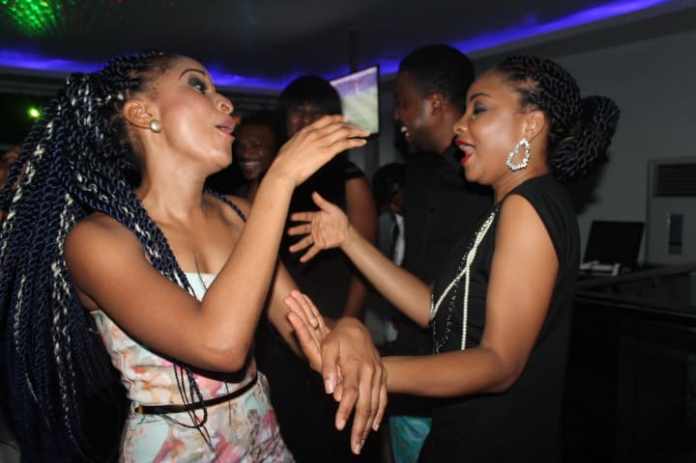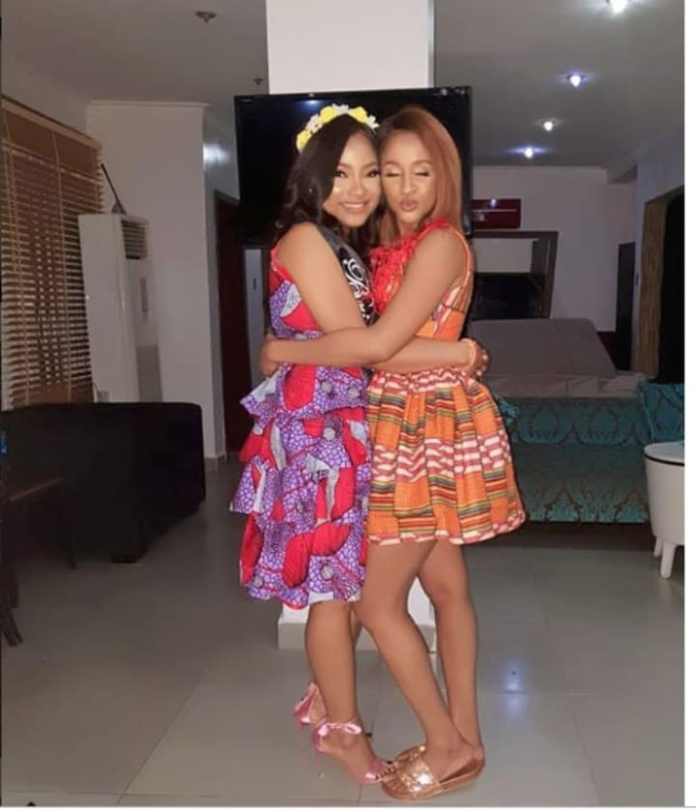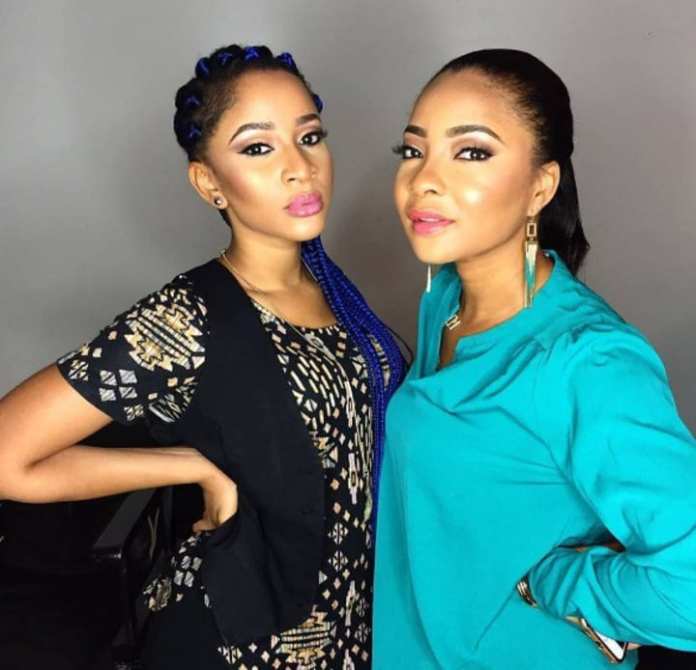 3. Ramsey Nouah and Genevieve Nnaji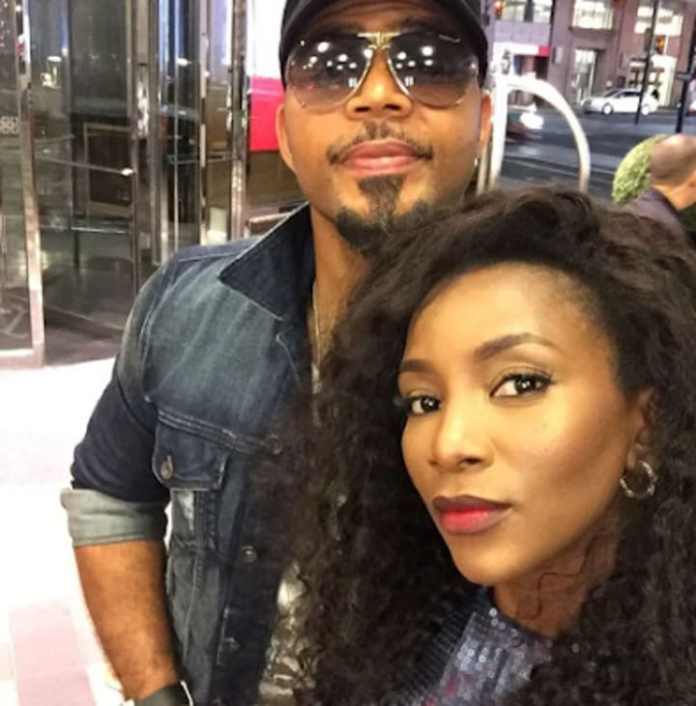 Ramsey Nouah and Genevieve Nnaji have been the subject of many speculations, and up until Ramsey got married in 2012, many fans wished for them to get together.
However, even though they're not married or romantically linked, these two are still very close friends. A recent public show of love between these two happened when Genevieve put out her movie Lionheart, to which Ramsey posted on his Instagram writing:
My girl is killing it @genevievennaji ..a must watch flick. A film that resonates our culture and people. Don't stop making a difference hun. We believe in you.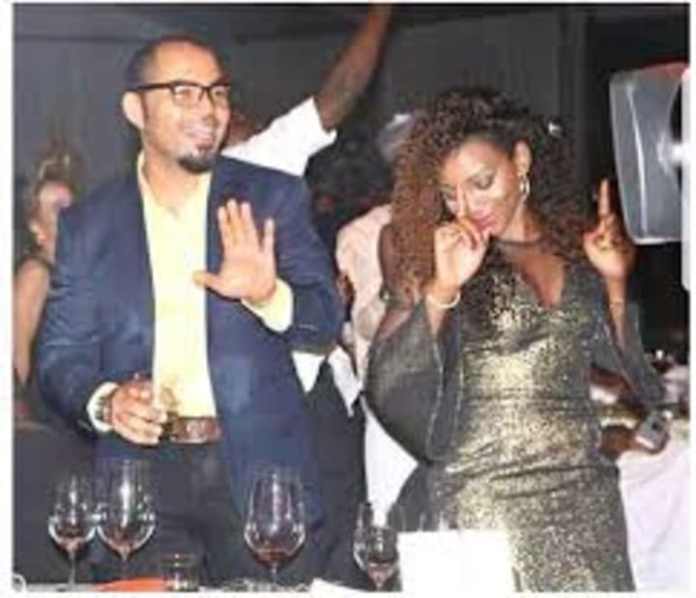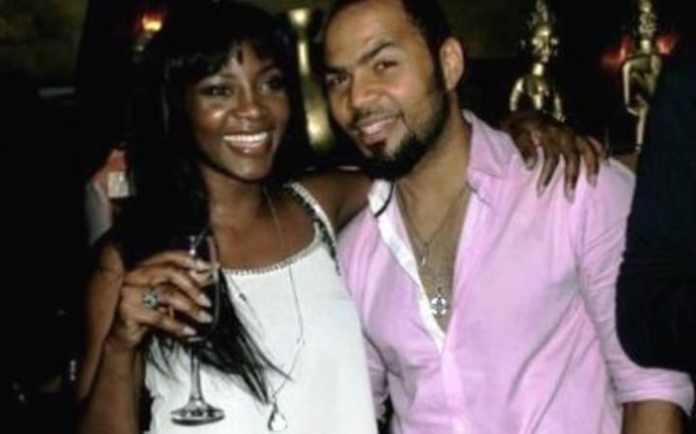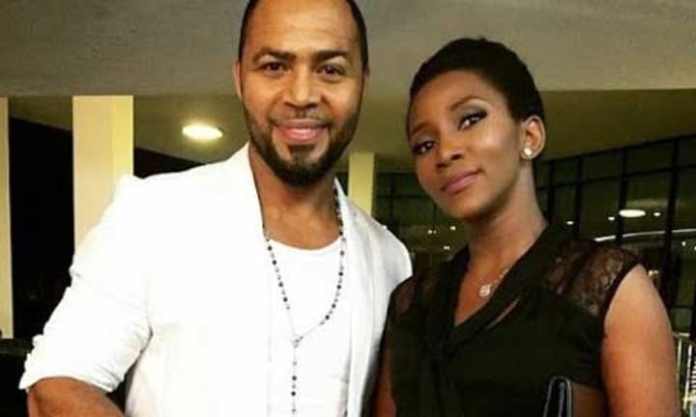 4. Waje and Omawumi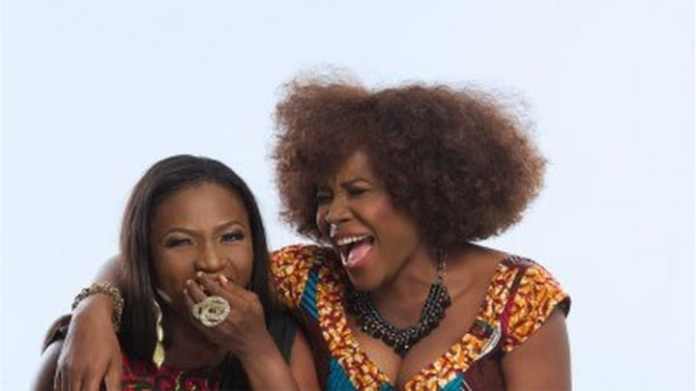 Waje and Omawumi have talked very publicly about their friendship. In fact, they're so close that even Omawumi's husband gets worried if he doesn't see them Waje in 2 days.
The two have now officially taken their friendship into business forming a joint entertainment group called Hermanes Media, through which they produced and starred in their first movie, She Is, and also both sang a duet on the soundtrack.
When asked how they've been able to remain friends over all these years, this is what Omawumi had to say: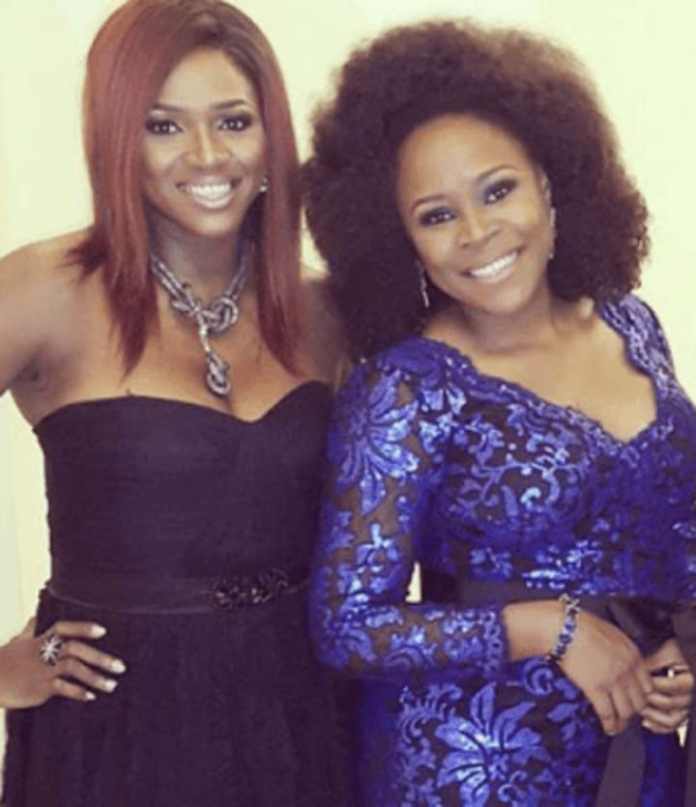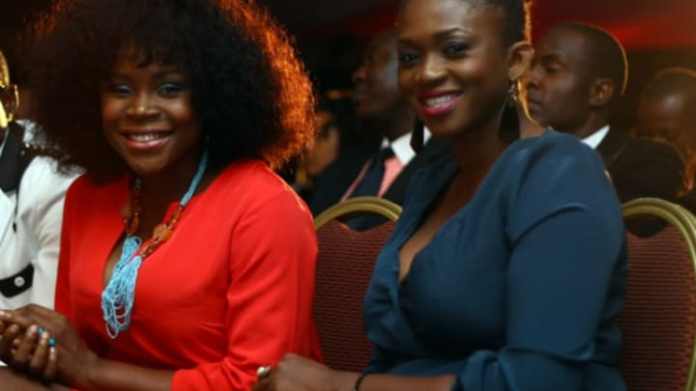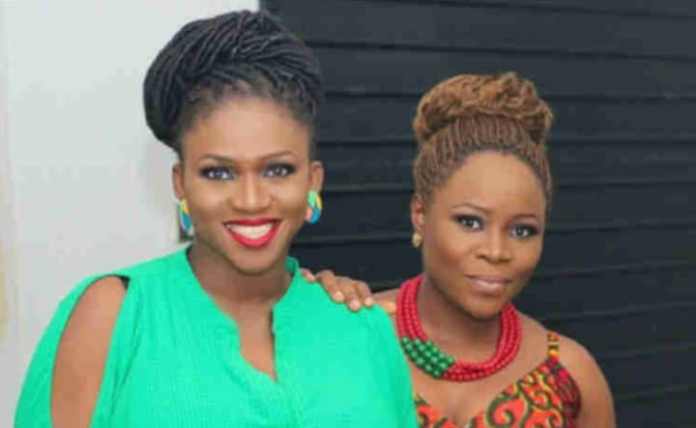 5. Chinedu Ikedieze and Osita Iheme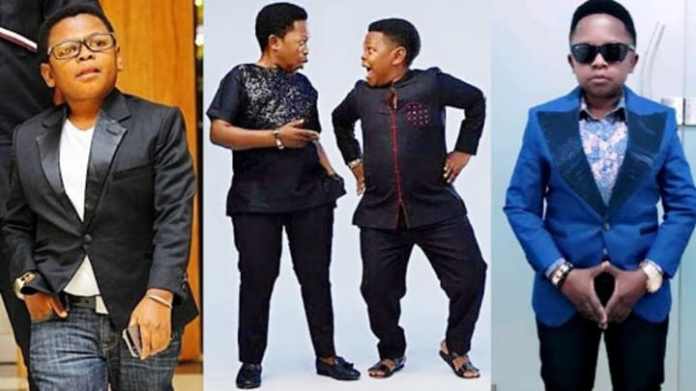 Chinedu Ikedieze and Osita Iheme have played brothers, best friends, and joint rascals so many times on our television that if they weren't friends in real life, a lot of Nigerians would be bummed out.
Thankfully, this is not the case. The pair are just as close off screen as they are on screen.
In fact, in 2018, Osita posted a picture of himself with Chinedu writing:
An honest friend is a precious gift
When rumors of a beef started bubbling up, Osita quickly shut it down saying:
There is no hostility between Aki and me. We are still best friends, and we are on good terms. We talk when we need to, and any report of fights between us is the figment of the writer's imagination.
Talk about a long lasting friendship.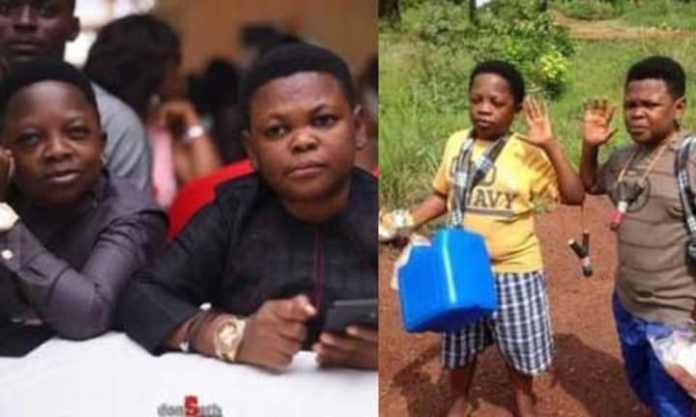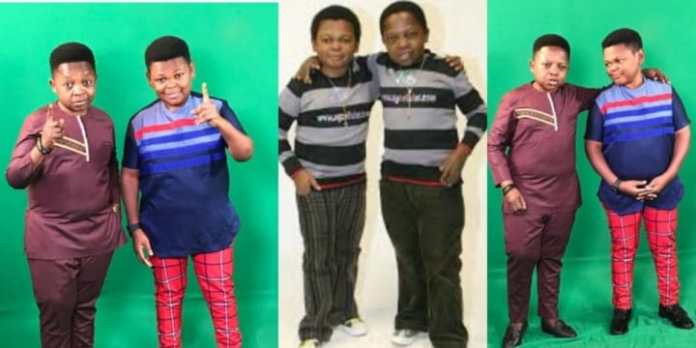 6. IK Ogbonna and Alex Ekubo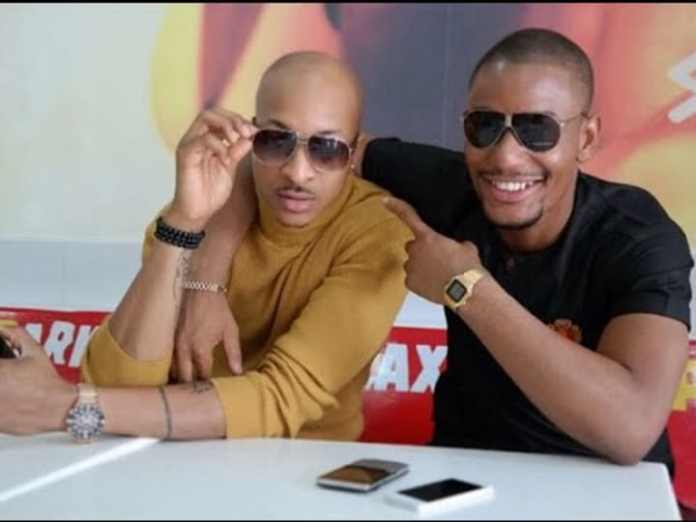 IK Ogbonna and Alex Ekubo are both really close, so much so that in 2018 they both went as each other's dates. On Alex's 32nd birthday in 2018, Ik took to Instagram to write to his friend saying:
Dear brother @alexxekubo I just want to say I am retiring from the shades-room department, in fact, I am tired of insulting you ATLEAST for today. I wish you many more years ahead and as u grow in wisdom and strength may God guide you. Just so you know Bro .. you are more than just a friend to me ‍♂️ you are my brother and best friend (well after my wife) God bless you my dear side chick ‍♂️ ‍♂️ #CHOPLIFEGANG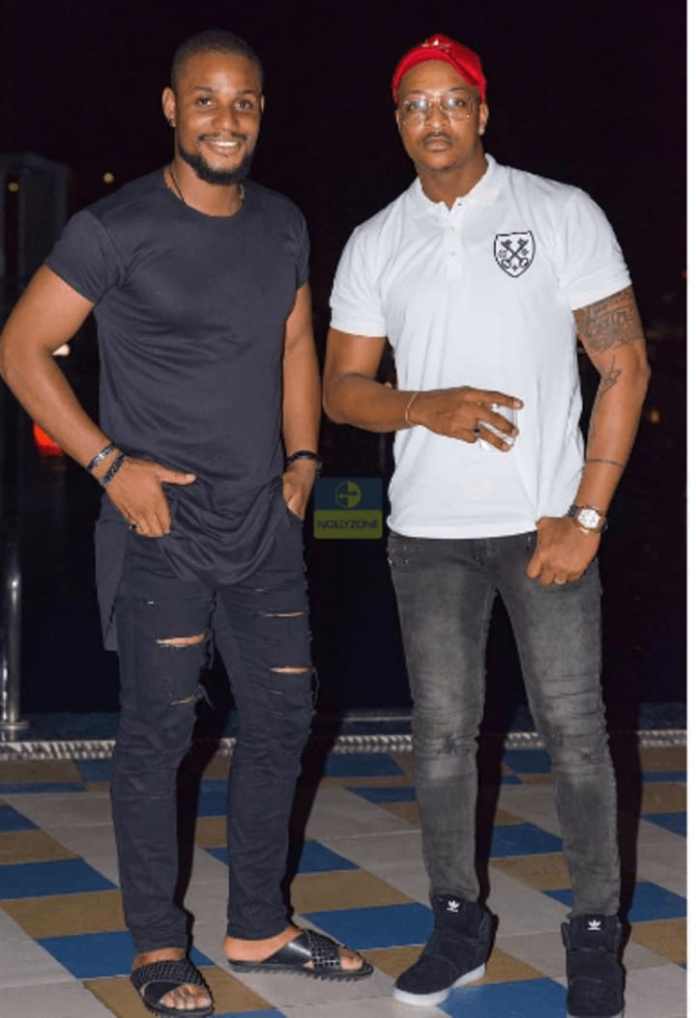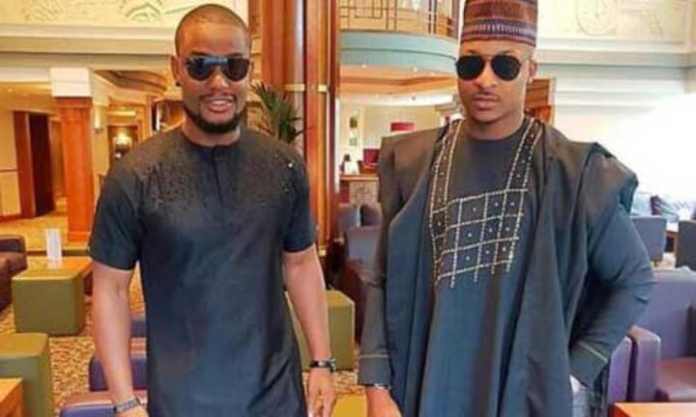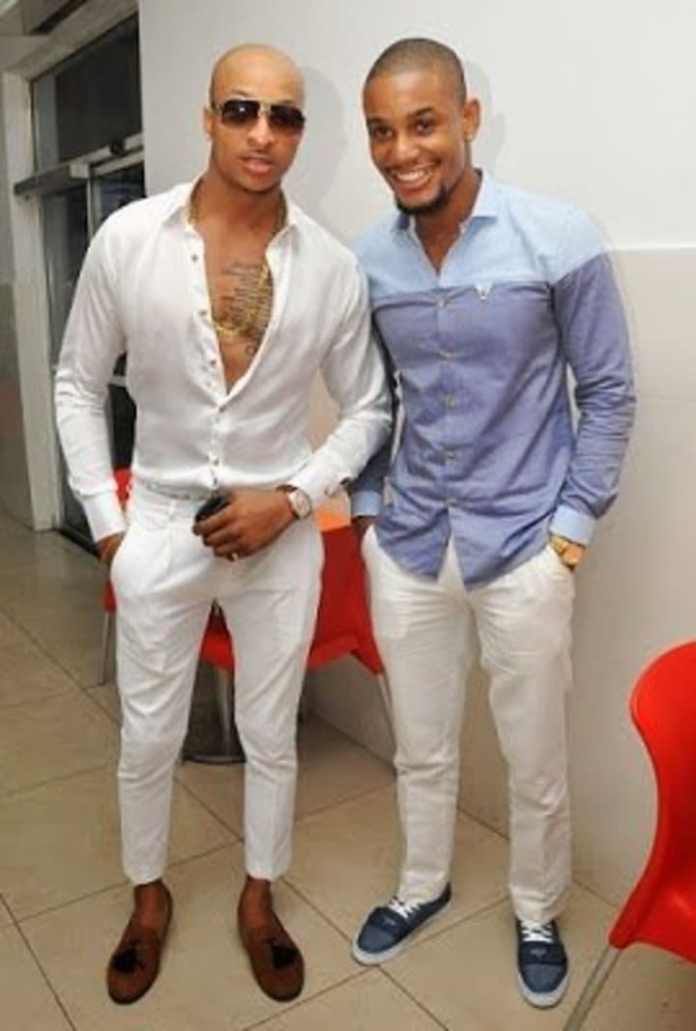 7. Ebube Nwagbo and Oge Okoye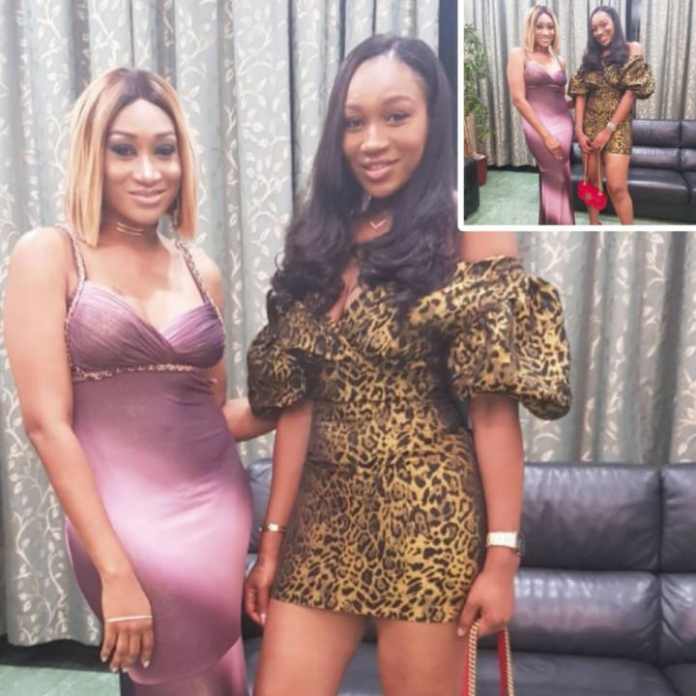 Ebube Nwagbo and Oge Okoye are both actresses that are notorious for keeping their private lives private.
In fact, little is really known about the things going on in their lives. However, one thing that we do know of these women is that they are very close. Both actresses sometimes dress up in matching outfits, in most occasions where Oge is, you can also spot Ebube and vice versa.
These two are really close.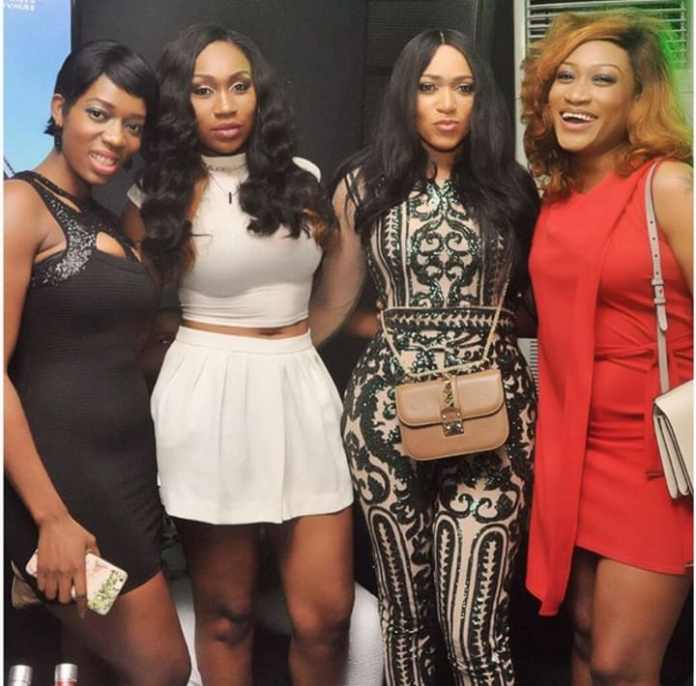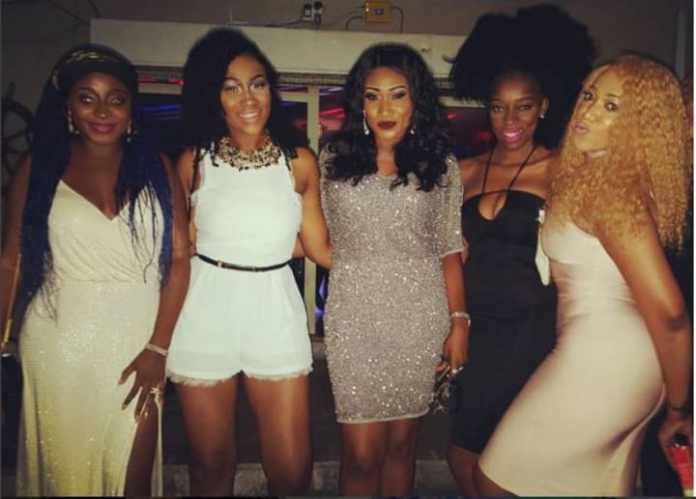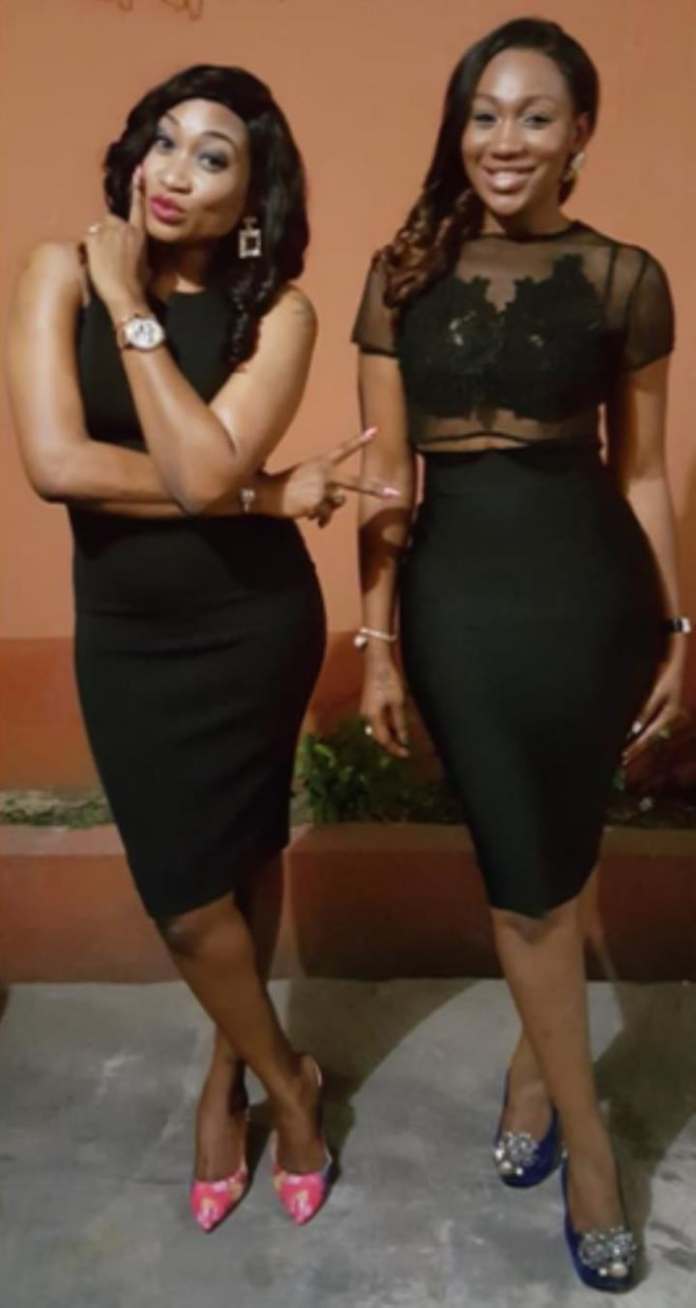 8. Jim Iyke and Timaya
This is one you might not have ever guessed about because both of these men are in different parts of the entertainment industry. Timaya is a musician while Jim is an actor. However, the two have still been able to forge a very interesting friendship. Speaking about Timaya, Jim Iyke said:
Timaya and I are kindred. He is one of the most open-hearted and kindest people I have seen. To love Timaya is easy and he is like the brother I don't have. Anyone that is in your life and tells you things the way they are, it is easy to love that person. It is when you are afraid of criticism that you cannot make friends with Timaya because when I go wrong, I ask him if I made the right move and he tells me the truth that I did not act right and that I messed up.
When I am getting things right and people are criticising me, he tells me that I am doing the right thing. If you look through his history, he is the most consistent artiste of all time.
He is the most consistent with every tide, trend, competition and level he meets it and surpasses it. People may never term him the number one in the industry but how many people can remain relevant in the entertainment industry for almost 12 years? Why would I not want to be friends with such a person?
It is the same thing with me. Timaya understands the business I do, he loves it, calls me sometimes about some of my business moves and I am always happy to explain them to him. We call each other to share business ideas. For instance, if he buys a property and begins to build a house on it, I would ask him the reason behind the business move and he would explain.
Timaya is someone that could call me to inform me about a landed property and predict the value of that property in five years and he is always right. Even when I am skeptical to buy the property, he would tell me that he would buy it but I would refund his money and that is what he would do.
If a business idea also springs up from my side, I call him to inform him about it; if he is wasting time, I would buy it for him because I know how I would get my money back.
Wow! Talk about a very close knit friendship. Even willing to buy property for the other trusting that the other will pay back. Who could have guessed?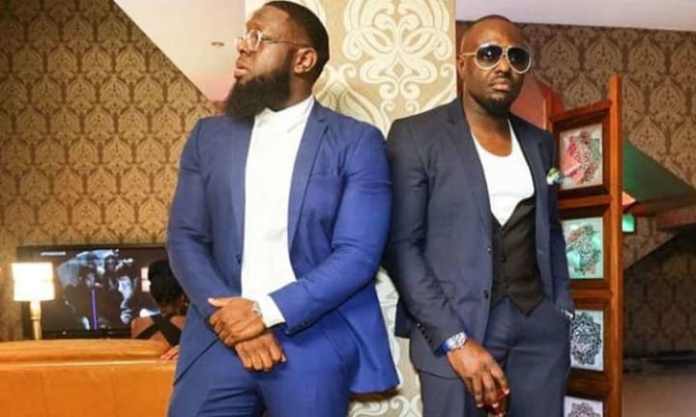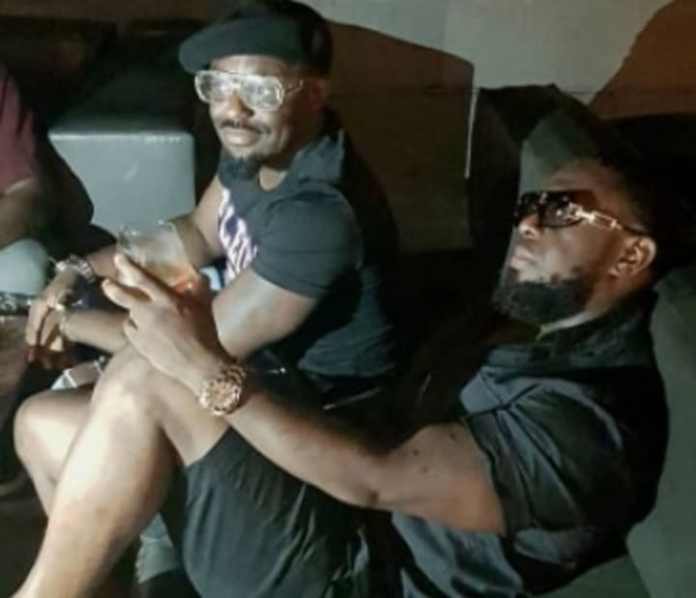 9. Falz and Simi
Falz and Simi, before Simi announced her engagement and now marriage to Adekunle Gold, were two people that Nigerians everywhere shipped. People were convinced that the pair were dating.
In fact, the number of rumors of a dating triangle were too many to count. The two have worked on multiple projects together, even at one time, coming together to make a joint EP titled Chemistry.
Speaking about their friendship, Simi said:
Falz is my really good friend and nothing more. We get along really well, because he's a realist. People keep asking us to get married though…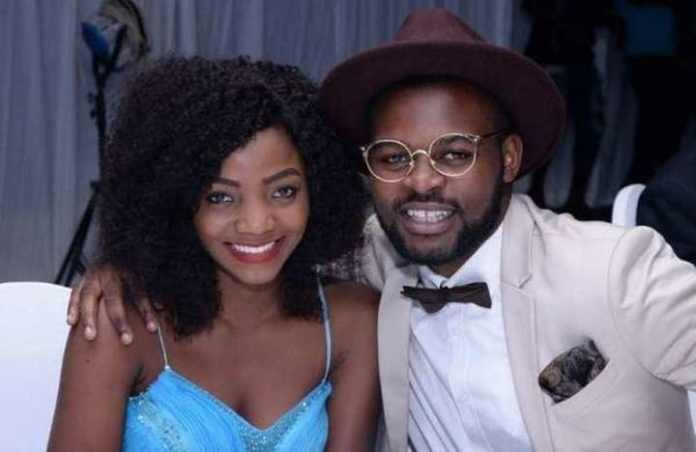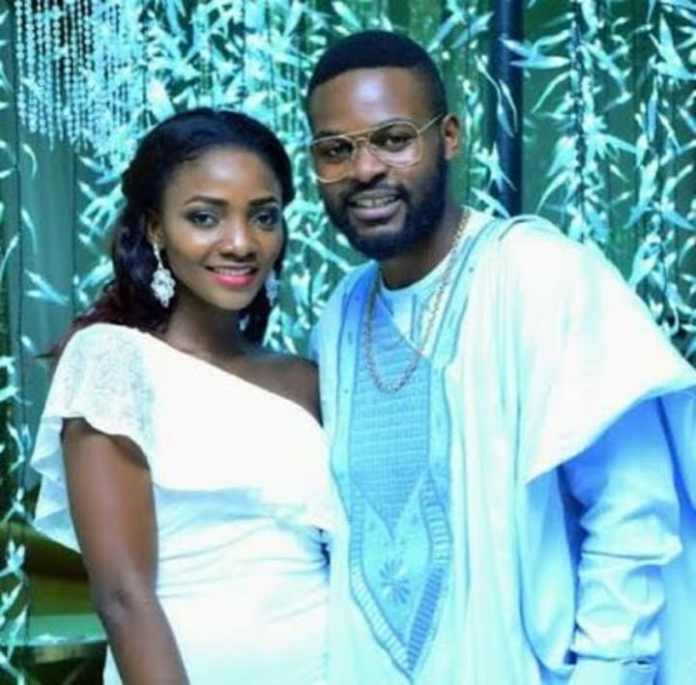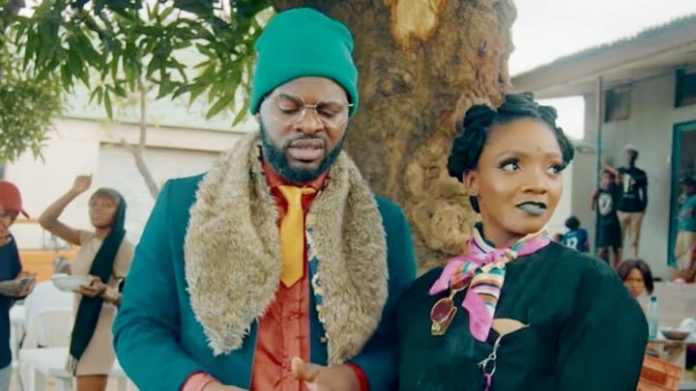 10. Banky W and Ebuka Obi-Uchendu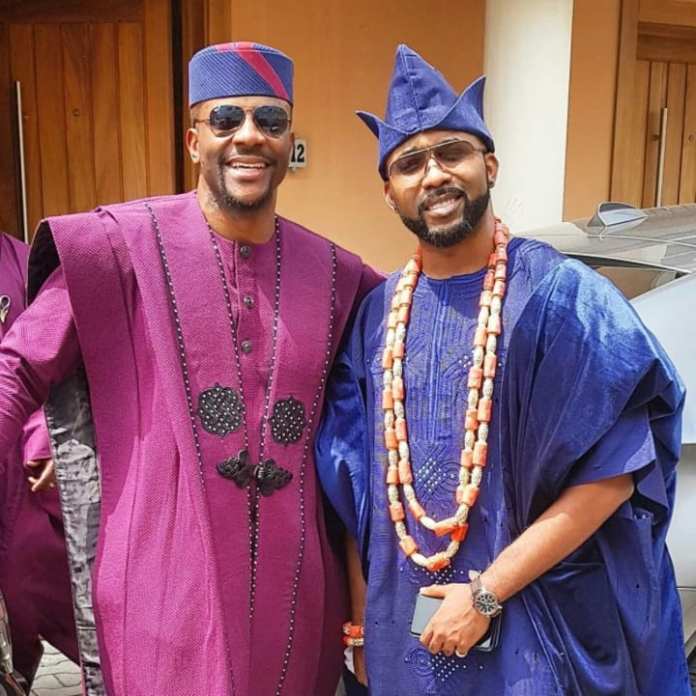 Speak of another set of really good friends. Ebuka and Banky W have been friends for a really long time. In fact, when Ebuka got married to his wife Cynthia, Banky was there as one of the groomsmen.
And then, when Banky got married to Adesua, Ebuka was there as one of the groomsmen, and even doubled as the MC of the night.
Throughout their friendship, the two have been known to banter on social media as well as playfully insult, but also support each other.
We love to see it.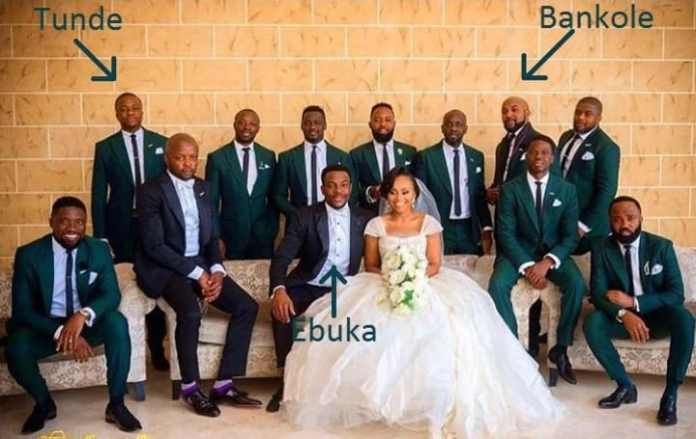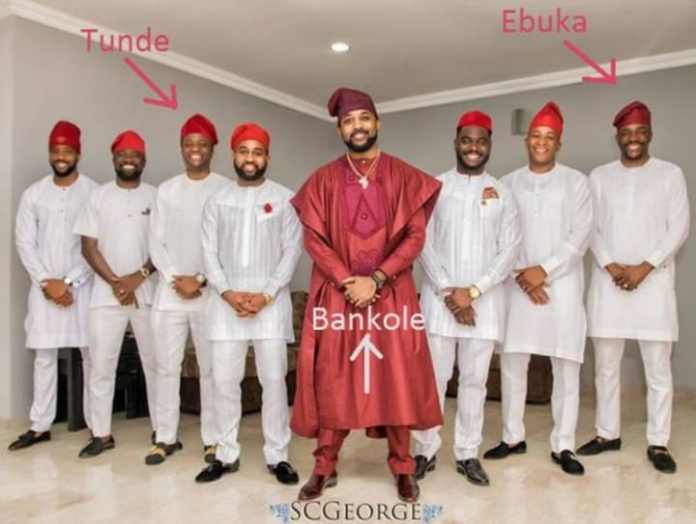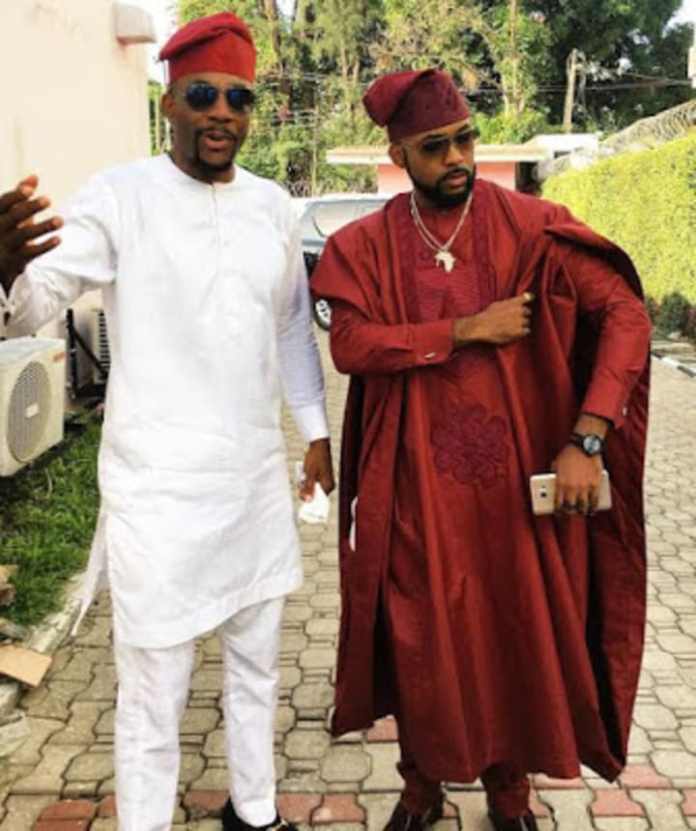 11. Olamide and Phyno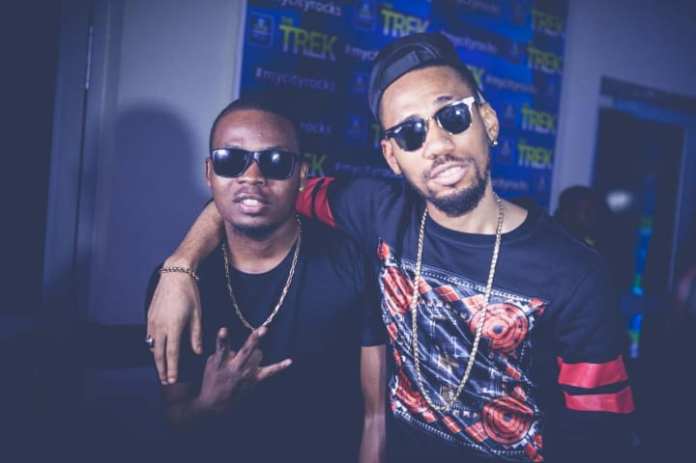 Nigerian rappers Olamide and Phyno have a very strong relationship. The two have collaborated on well over 30 songs together even coming together to make a joint album titled 2 Kings.
Speaking about their friendship, Phyno said:
He is my brother and not a friend. People don't understand that my relationship with Olamide is beyond friendship.
You need to come close to him to know that he has a large heart. It is not easy to find a friend in the same industry that wants your success as well. With Olamide, I feel I have a base in the South West and with me, he has a base in the South East.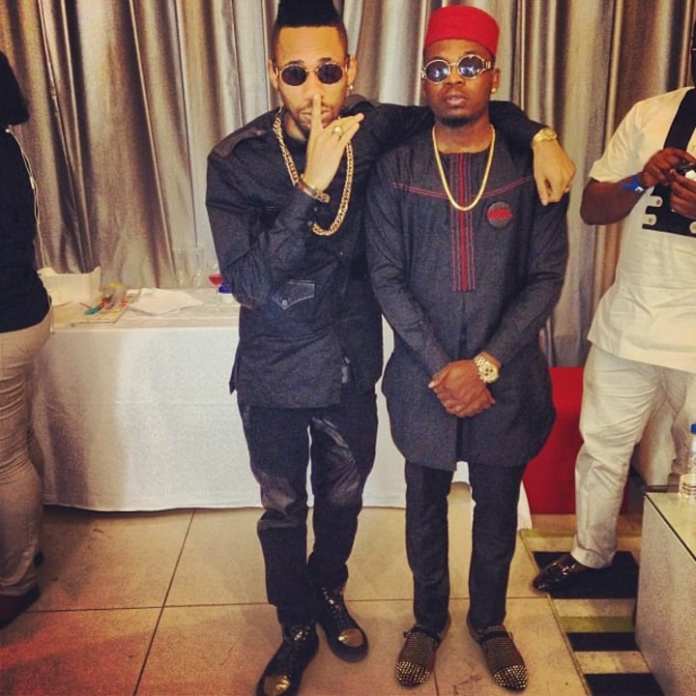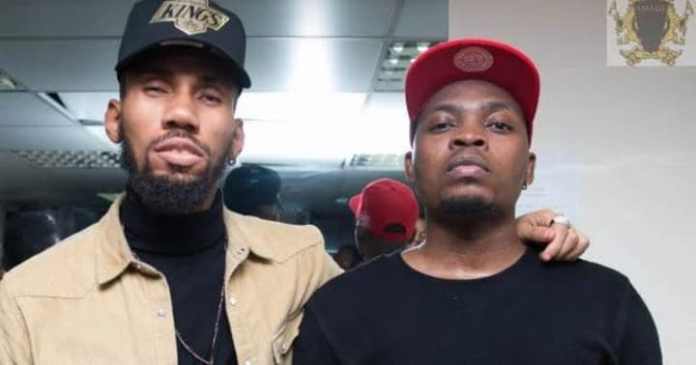 12. Omoni Oboli, Uche Jombo, Ufuoma McDermott, and Chioma Akpotha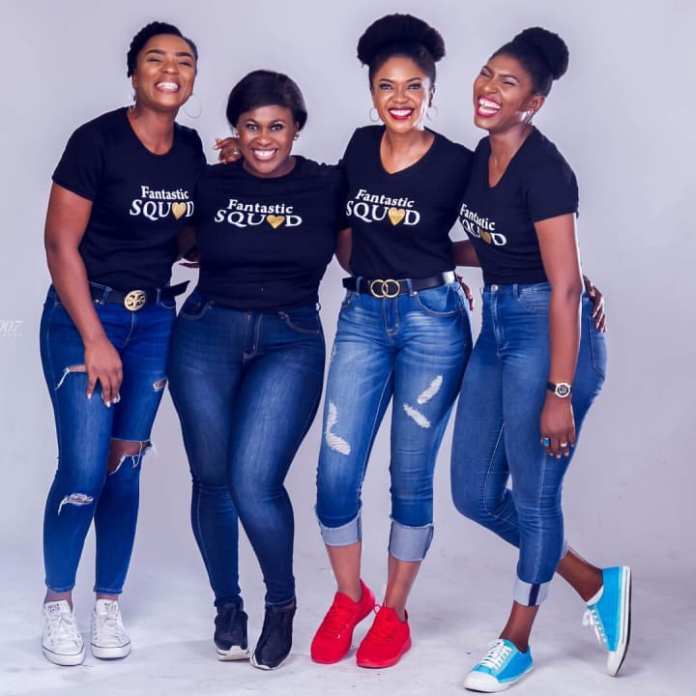 Now this one is sure to give anybody that doesn't believe women working together in the same industry can be friends a heart attack.
Omoni Oboli, Uche Jombo, Ufuoma McDermott, and Chioma Akpotha are a squad, and their friendship is so strong that they've appeared in numerous movies and series together, most famously Wives On Strike.
In fact, their friendship is so strong that when Omoni Oboli wrote her book, The Stars Are Ageless, she had to dedicate an entire chapter just to these women.
Ufuoma speaking about their friendship said:
What we feel for each other is care and love. If you love someone, you look out for them. I don't know if I have ever sat back and drawn a plan, saying this person is going to be my friend.
It just happens; your spirit just flows with certain kinds of people. You allow them into your inner circle. It is something that just happens, it is not planned.