Nigeria is home to some of the richest individuals in Africa. Among these individuals are businessmen and entertainers. Due to the financial worth of some Nigerians, expensive buildings in choice parts of town are a common sight. The list of the most expensive houses in Nigeria is dominated by business people and has just one artiste on it.
The most expensive houses in Nigeria are;
1. Folorunsho Alakija's Mansion
Priced at an astonishing $700 million, Folorunsho Alakija's new house is not just the most expensive in Nigeria, it is the most expensive owned by a woman, the most expensive in Africa and the fourth most expensive residential building in the world.
This mighty structure is located in Ikoyi, Lagos and was constructed by German company, Julius Berger. Folorunsion's mansion is bullet proof and has no windows. Windows are replaced with light wells.
2. Mike Adenuga's House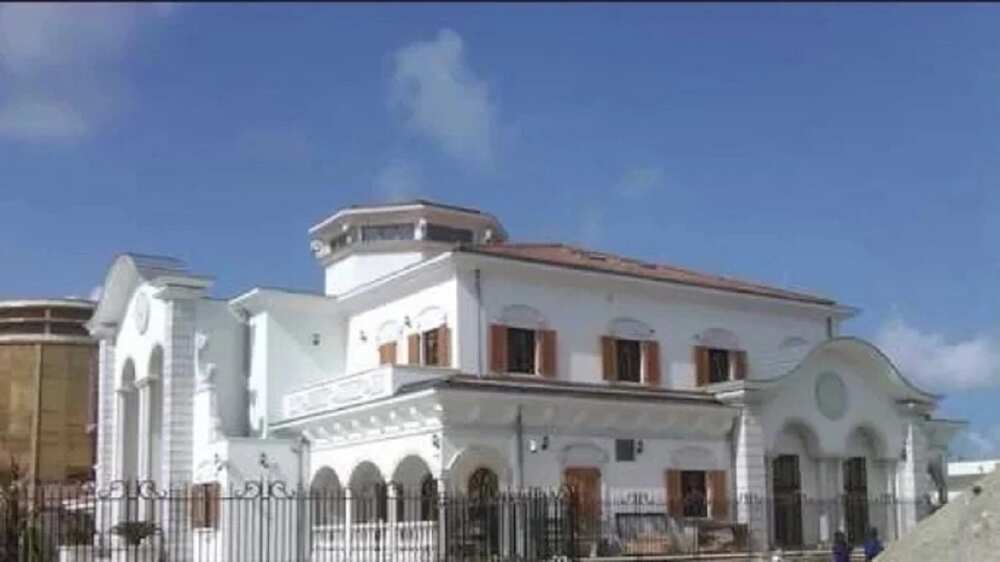 Mike Adenuga's mansion is located in Banana Island, Lagos. It is the most expensive known house in Nigeria. This luxurious mansion is worth over 8 billion. Although, some would consider 8 billion too much to be spent on a house.
Well, if you are one of them, do not forget to bear this in mind; Mike Adenuga is a billionaire in dollars and one of the few Nigerians to be on Forbe's list of world riches men.
3. Aliko Dangote's Mansion
Africa's richest man, has lived in his present house for up to 12 years. This mansion is located in the Federal Capital Territory and is worth N5 billion.
Dangote's luxurious mansion is one of the most expensive owned by a Nigerian businessman. Contained in this house are a tastefully furnished living room, a conference room, a home office that has played host to some of the most influential and successful men in the world such as world's richest man, Bill Gates and former Nigerian president, Goodluck Jonathan.
4. P-Square's Mansion
Peter and Paul, together known as Psquare are the only entertainers that have a house on Banana Island. Prior to relocating to the billionaire's haven, Peter and Paul lived at Omole estate, Ikeja.
The most amazing and famous twins in Africa have definitely struck gold in the music business. A proof of this is their 1.5 billion mansion on Banana Island, Ikoyi, Lagos. This house was acquired not long after they settled their differences.
5. Senator Dino Melaye's Mansion
Senator Melaye is known for owning some of the most expensive cars in Nigeria. However, his taste for luxury does not stop at that. The very wealthy senator is also known to be very interested in luxurious buildings. This is perhaps one of the reasons he is on this list
The very famous and controversial senator Dino Melaye is the proud owner of one of the most expensive houses in Nigeria. Dino Melaye lives in a 1.5 billion mansion in Abuja. This property was acquired by the senator not long after he became a law maker.
6. Senator Bola Ahmed Tinubu
Former governor of Lagos State and All Progressive Congress National leader, the 65 year old Politian lives at 26 Bourdillon Road, Ikoyi. His home is a N1 billion mansion. Apart from living in one of the most expensive buildings in the country, senator Bola Tinubu also owns numerous expensive houses and landed properties in various parts of Lagos.
Linda Ikeji's House
Nigeria's richest and most famous blogger Linda Ikeji is the only single lady on this list. The rich model turned blogger has come under accusations of getting her wealth by lying on her back. She has however defended herself by claiming she has never slept with a man for money.
Linda acquired her N600 million mansion in October, 2016. This house is a two-storey building, it contains a media room, a cinema, six bedrooms, two living rooms and a lot others.
Other Expensive Houses Making News in Nigeria
Davido's House
Wizkid's House
Olamide's House
Don Jazzy's House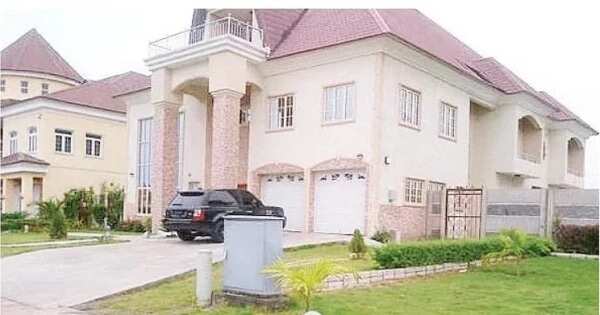 Tuface House
Tiwa Savage House
Always bear in mind that in as much as an individual's financial worth is a strong determinant of the person's quality of life, those higher on this list are not necessarily richer than those lower or those not on this list at all.