Korra Obidi-Dean is a Nigerian dancer, singer, and model who is based in America, she is married to Dr. Austin, an American sports therapist.
Both couples are blessed with a daughter and are both expecting a child early this year. Different social media platforms have had enough of them, especially Korra Obidi's energetic dancing style despite being heavily pregnant. What baffles the public the most is the rate at which she twists her body, not minding her condition as a pregnant mother.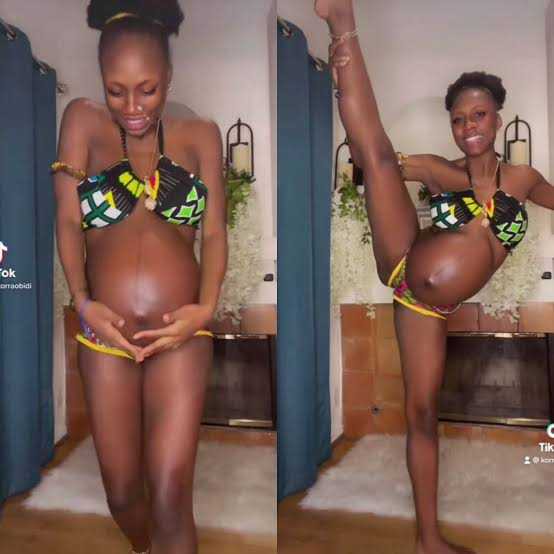 It seems more interesting whenever her husband stood by her whenever she is dancing. Being married to a sports therapist give her more guidelines on exercising her body at regular intervals. However, I would be sharing with us the 3 times Korra Obidi thrilled us with her energetic dancing skills despite being heavily pregnant.
#1. She thrilled us as a dancer;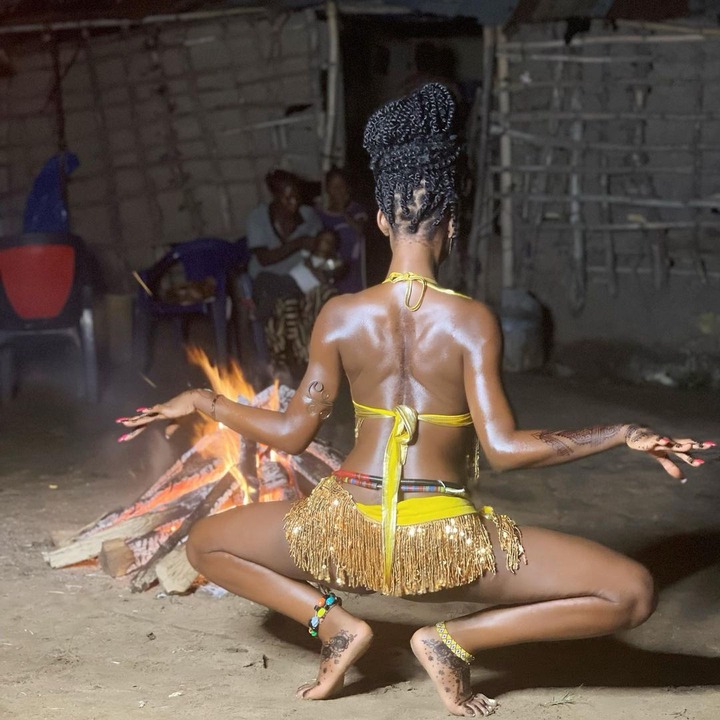 Unusual and energetic dancing performances in a Night club.
I wasn't comfortable at first, after seeing a pregnant woman twisting her body in a nightclub. Korra Obidi wowed the public with her dancing style, what thrilled the public and social media followers is the energy and manner in which she twisted her body to different tones coming from the DJ sounds while dancing on stage.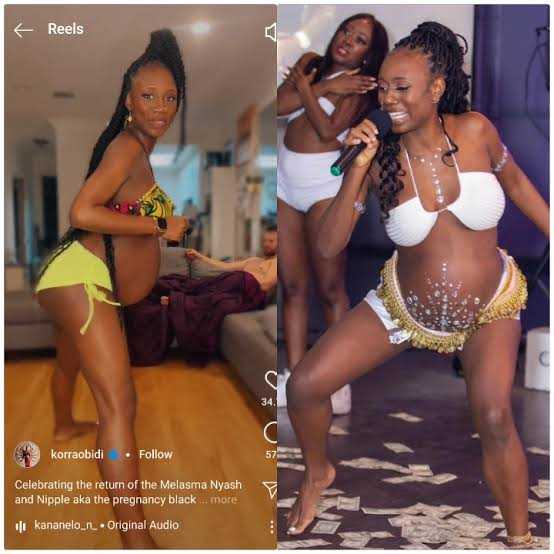 Though she started singing and performing as a child, dancing heavily under that condition was surprising.
#2. She thrilled us as a model;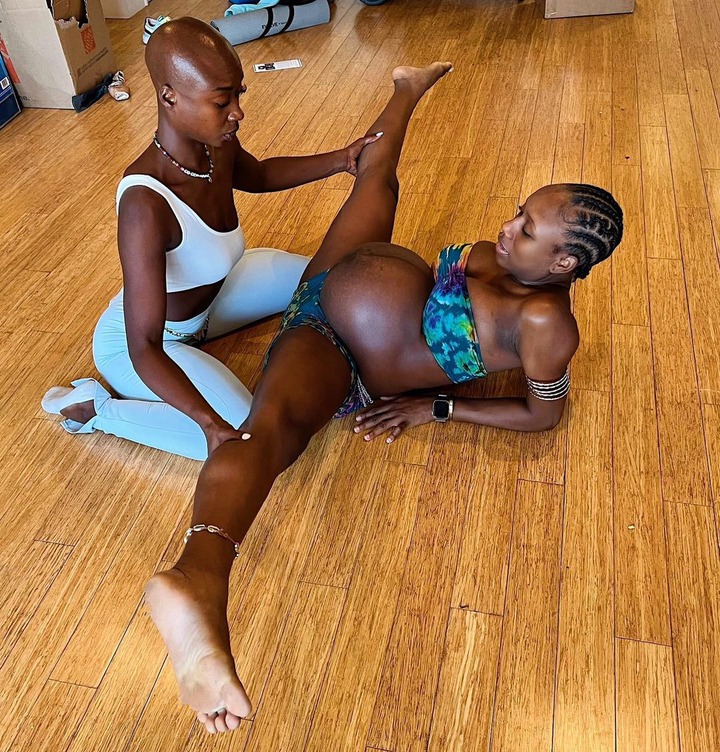 Appearing in different styles as a model despite being heavily pregnant.
I think Korra Obidi must have made the proper choice as a model who has dancing ambition. Being married to a sports therapist makes it understandable.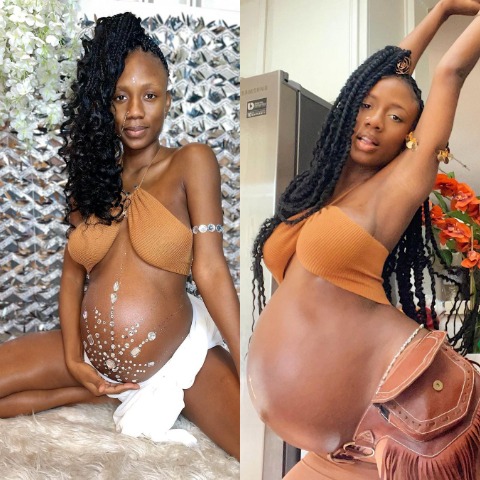 She is not only known for her uncontrollable dancing skills but has shown us that she is capable of twisting her body in different manners as a pregnant model.
#3. She thrilled us as a singer;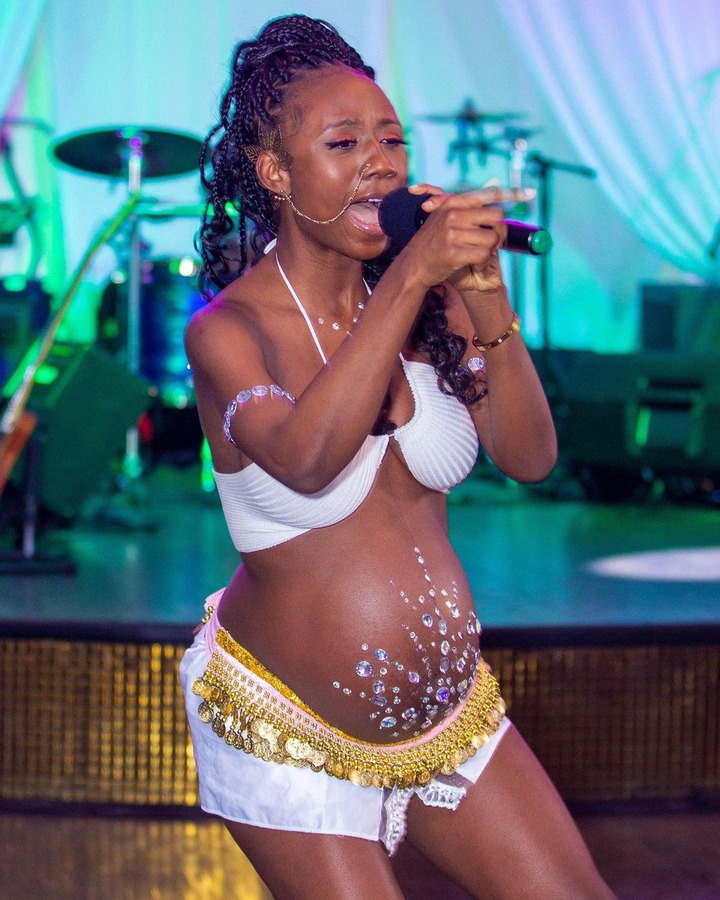 Apart from being a dancer and a model, Korra Obidi is a professional singer who possesses multiple talents as a social media influencer. Her first album titled "Man Like You", which was released in October 2015, brought her out of the dim light, followed by her 2017 breakthrough titled "Africa". She gained recognition as the 4th best dancer after her album titled "ParkWell" went viral.
With this piece of information, I hope I have been able to show you how Korra Obidi thrilled us with her energetic skills as a pregnant mother.
If you find this article interesting, don't fail to click on the follow button for more of my updates.
Photo credit|| Instagram.
Stay tuned!
I am Ezeanyakingsley.